Welcome to business website univers.
The Business website is an all-in-one platform for discovering the world's best digital agency business network.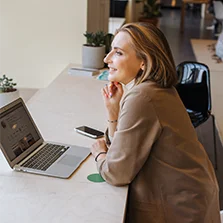 Why Business Website Membership?
Over 75% of Business website traffic comes from organic search results containing terms like:
Website development company in pune, HR Companies in Mumbai, Advertising companies,
Business website offers geolocated digital business directories for those who want to reach their potential clients when looking for an agency.
View your latest jobs, news, jobs, and blog posts on your profile page, along with contact details and services provided by your business.
Business Website member agencies can showcase their best work, services, post news, awards and much more on our website and social media pages.
By posting articles on Business Website, member agencies have a better chance to market their agency and get backlinks from a website with high domain authority.
Job Posting section where member agencies can post job vacancies and find the best suited candidates.